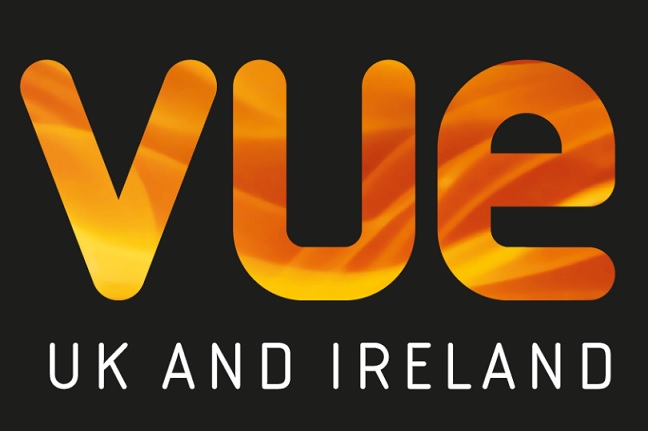 Vue Entertainment today re-opens the doors to the state of the art and iconic flagship cinema in London's West End, setting a new standard for out of home entertainment.
Vue has invested £6.6 million in redeveloping its iconic Leicester Square site seizing rapid technological advancement in sound and vision, combined with luxurious comfort to build a flagship which showcases the best that the industry has to offer. The venue is the first in the West End to provide consumers with fully reclining leather seats, alongside pin-sharp Dolby Atmos overhead and surround sound and new retail offerings.
The investment is a reflection of the business' confidence and the outlook for the future of out of home entertainment.
New developments at the West End flagship include:
New 62.7m² digital screen on the exterior of the building
A venue which boasts 1,388 leather VIP and luxurious leather reclining seats across nine auditoriums with stepped stadium seating
Advanced Sony 4K digital projection with FINITY from Sony Digital Cinema 4K for Premium Large Format Screenings
Pin-sharp Dolby Atmos overhead, surround sound filled auditoriums
The installation of Vue's next generation retail offer with two new hot food concessions - Square Pie and Pizzeria Maletti – as well as a complete redesign of the foyer and existing bar area.
Tim Richards, Founder and CEO, Vue International said: "I am delighted to re-open this iconic venue, one with a heritage in big screen entertainment dating back to 1938. In this flagship we have redefined the big screen experience, setting new standards for out of home entertainment. With Hollywood's unprecedented commitment to movies we are entering a golden age for cinema which can be enjoyed in an environment like no other. Where better to set the standards for big screen entertainment than in the heart of London's West End."
Vue's investment is a testament to the future direction of Vue and to the cinema industry, which continues to be an unrivalled source of entertainment.
-Ends-
For more information please contact:
Brunswick Group LLP
+44 207 404 5959
This email address is being protected from spambots. You need JavaScript enabled to view it.
Laura Buchanan / Fiona Micallef-Eynaud
Lucy Northmore, Group PR Manager, Vue
+44 7921 887 296
This email address is being protected from spambots. You need JavaScript enabled to view it.
ABOUT VUE UK
Vue Entertainment (Vue UK & Ireland) is a leader in out-of-home entertainment and the big screen experience.
Vue has 86 state of the art cinemas throughout the UK and Ireland, with 836 screens projecting in Sony Digital Cinema 4K for ultra high definition pictures. Vue offer stadium seating, VIP seats and luxurious recliners alongside a range of content, in addition to highly anticipated blockbusters. With event cinema titles including opera, ballet, musicals, national theatre, live streaming of sporting events and concerts through to hosting Gaming championships and dedicating multiple screens to eGaming arenas Vue is well known for providing the most innovative cinematic experience.
Vue UK and Ireland was founded following the acquisition of the Warner Village Cinemas in 2003 and is part of the leading cinema group Vue International. The group spans ten countries with 211 sites, 1,879 screens, over 8,500 staff and 90m customers where Vue is widely recognised as the most operationally efficient and technically advanced exhibitor in the industry.
About VUE West End
Originally opened – 1938 Her Majesty The Queen and Errol Flynn in attendance
No. of screens - 9
Size of screens – The largest screen is 13.1 meters wide by 5.5 meters high
No. of seats – Total seats = 1388, of which 1263 are VIP and 107 are recliner and 18 wheelchair spaces
No. of projectors – 2 screens with Sony Finity Double Stack projectors and 7 screens with standard Sony Digital Projectors
No. of speakers – 2 screens with 11.1 Dolby Atmos and 7 screens with Dolby 7.1
No. of bars – 2
No. of staff – approx. 75
Drinks menu – Full bar includes Laurent-Perrier Champagne, Ponte Prosecco and Brewdog IPA
Food menu – Vue café offering Starbucks 'We Proudly Serve', Ben & Jerry's ice-cream, Pizza Malletti, Square Pie
ABOUT VUE INTERNATIONAL
Vue International is one of the world's leading cinema operators, managing the most respected brands in major European markets and Taiwan, spanning ten countries, 212 sites and 1,903 screens. The group has leading positions in the United Kingdom, Ireland, Germany, Denmark, Netherlands, Italy, Poland, Latvia, Lithuania and Taiwan. From its inception in May 2003 Vue International has grown organically and through strategic acquisition to deliver a premium out-of-home entertainment experience by combining the best content, with the best technology in the best environment.