Leadership Team
J. Timothy Richards, Founder and CEO
Tim has more than 30 years' experience in cinema exhibition, and extensive international development and operational experience in all major international markets in Europe, South America, Australia and the Far East. Since starting the business 22 years ago, Vue International has grown organically and through a series of strategic acquisitions to become one of the world's leading cinema operators in nine countries. Tim remains instrumental in the business and the day-to-day execution of the Vue International strategy.
Prior to entering the entertainment industry, Tim was a Wall Street lawyer engaged in international finance and cross-border mergers and acquisitions while based in London and New York. Tim joined Paramount/Universal in 1990 where he was responsible for business development and legal affairs in 44 international markets and in 1994, joined Warner Bros as a Senior Vice President.
In 1999 Tim left Warner Bros. in LA and founded the start-up cinema exhibition company SBC International Cinemas. Backed by the private-equity firm, Boston Ventures, the first SBC Cinema opened in late 2000 in Livingston, Scotland. In 2003, SBC acquired the 36 state-of-the-art multiplex cinema chain Warner Village Theatres in the UK, marking the launch of Vue International.
In February 2021, Tim was named Chair of the British Film Institute by UK Government. In December 2020, Variety magazine named Tim as one of the 500 most influential business leaders shaping the global $2 trillion entertainment industry. The Hollywood Reporter named Tim as one of the top five entertainment innovators of the year and The Independent named Tim as one of the "20 most influential people in film". In 2015 Tim was awarded the Variety International Children's Fund Humanitarian Award for his charitable work.
Tim is an Executive Director of the UK Cinema Association and Board Member of the Union Internationale de Cinemas (UNIC) and has previously acted as a Governor of the Board for the British Film Institute (BFI).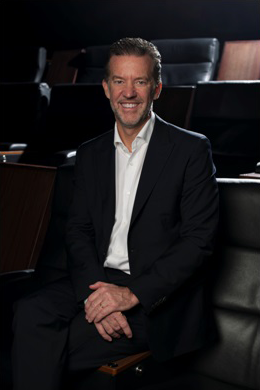 Alison Cornwell, CFO
Alison has over 20 years experience in the entertainment industry spanning film, television and broadcasting.
Alison qualified as a chartered accountant in 1990 and spent 5 years in corporate finance before joining Disney's International TV business where she was head of finance responsible for TV distribution, the Disney Channel and a portfolio of equity investments in all markets outside the USA. During her 10 year tenure Alison was a key player in the launch and management of 40 channels and oversaw the highly profitable expansion of Disney's TV licensing business and investment portfolio. Alison was also a non-executive director of GMTV from 2002 to 2005.
In 2005 Alison was appointed CFO of a private equity backed international TV broadcasting business, Sparrowhawk Media, which was successfully sold to NBC Universal at the end of 2007. Following this Alison was appointed CFO of the international film distribution company Alliance Films. Alison led a number of significant corporate acquisitions and corporate and film financing projects alongside the exit process and sale of the business in 2013.
Alison joined Vue International in 2014 as CFO. Alison is a former Governor of the British Film Institute and is also a member of the Governing Council of the Institute of Chartered Accountants of Scotland.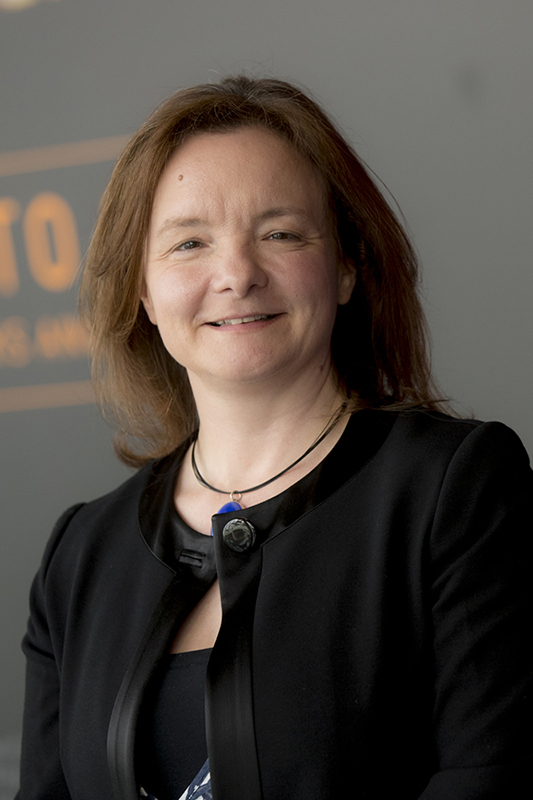 Claire Arksey, COO
Claire has more than 30 years of experience working for some of the leading brands in global retail.  Claire joined Vue from Urban Outfitters where she was responsible for its global portfolio of 270 standalone stores across 14 countries. She split her time between London and the fashion's global headquarters in Philadelphia. Prior to this, she held senior leadership roles at Superdry, Reiss, Ted Baker and The Gap.  In her role as COO at Vue, Claire plays a key role in ensuring Vue further strengthens its best-in-class cinematic experience across seat, screen and sound through investment and innovation. Claire is responsible for Operational Standards, Technology, Retail and Procurement, and is the reporting line for Vue's International Territory General Managers across the UK, Ireland, Germany, Poland, Lithuania, the Netherlands, Denmark, Italy and Taiwan.
Claire has a career dedicated to driving consumer experience and is excited to blend this with her lifelong passion for film and the arts.